Wooden Stand
Champagne Sabers models:
Intro, Classic & Prestige
Total lenght:
19"
28 cm
Width:
Approx. 3"
8 cm
Height:
Approx. 3"
8 cm
Suggested Retail Price (US$):
$ 23

The Wooden stand is the perfect addtion to display your Sabre &agrave Champagne. It fit perfectly the following models: Intro Champagne Saber, Classic Wood handle & Prestige Champagne Sword.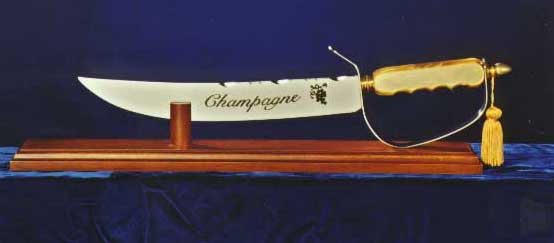 SabreaChampagne.Com
The Only way, to Celebrate Champagne
About Us | Services & Products | Where to Purchase | Contact Us