About SabreaChampagne.Com
Prestige & Tradition
Dear Champagne Connoisseurs, thank you for visiting the Sabre &agrave Champagne Official Web-Site.

Champagne Saber is a perfect way to add prestige to your party or celebration and make it memorable and unique!

Wedding
Anniversary
Birthday
Inauguration

Prestige
Tradition
Uniqueness
Connoisseur

Please click on this link if you are interested in becoming a reseller.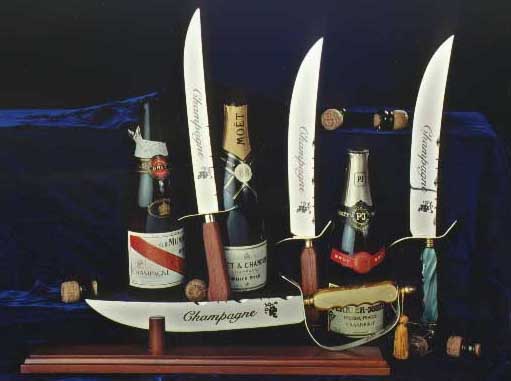 Our Champagne Sabers have been featured in the TV SHow: The Wine Ladies.
Click to Purchase our Champagne Sabers
SabreaChampagne.Com
The Only way to Celebrate Champagne
About Us | Services & Products | Where to Purchase | Contact Us